2015 Cook Islands $5 Holy Bible Jesus 3D Color Silver Coin Christian God Prayer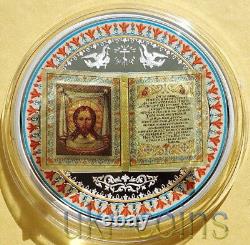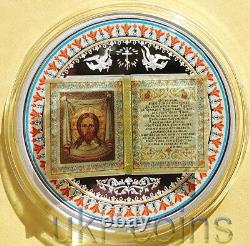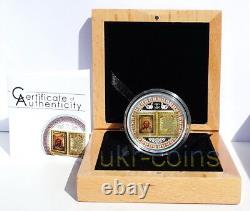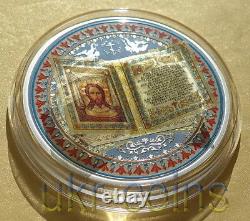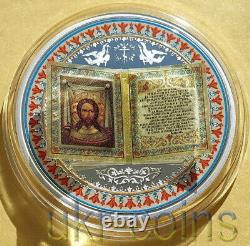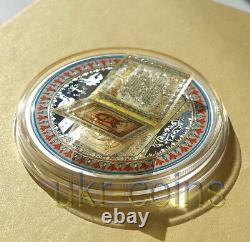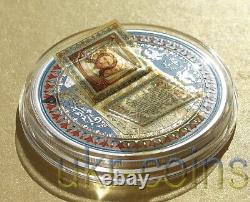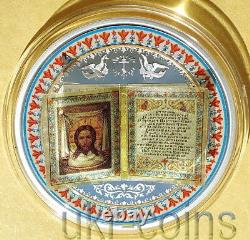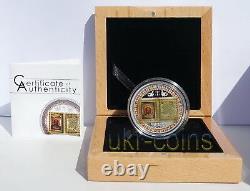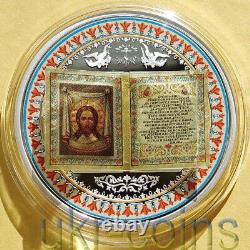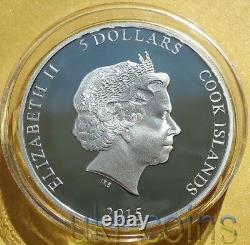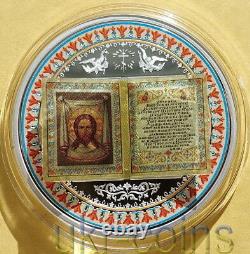 3D Silver Color Proof Coin. Minted by the Mayer's Mint, Germany. Innovative and unique religious coin with 3D Bible Lord's Prayer text inset and color depiction of Jesus.
The first ever coin with The Lord's Prayer in Russian. This coin is absolutely gorgeous and very rare. Scarce and difficult to find. This coin is Brand New - comes with the original mint capsule, luxury wooden box with Certificate of Authenticity.
The Lord's Prayer (also called the Our Father or Pater Noster, among other names) is a venerated Christian prayer that, according to the New Testament, Jesus taught as the way to pray. Two versions of this prayer are recorded: the long form in the Gospel of Matthew in the middle of the Sermon on the Mount, and the short form in the Gospel of Luke when one of his disciples said to him,'Lord, teach us to pray, as John taught his disciples. VERY SPECIAL COIN AND EXTREMELY COLLECTIBLE.
We are professional coin dealer and sell world coins over 20 years. Take a look at my other lots maybe you will find something that interests you.

---