2017 1 Oz Silver $5 Cook Islands MAGNIFICENT LIFE Cobra PCGS PR70DCAM FDOI Coin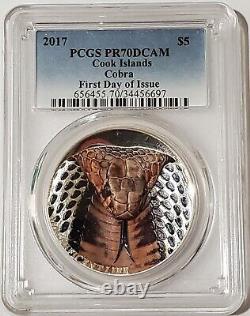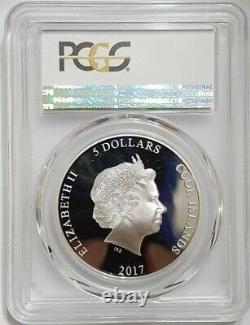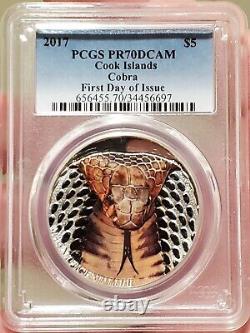 This coin is graded PR70DCAM by PCGS and is a First Day of Issue. Already in its third year, the Magnificent Life collection featured a brilliant male peacock in 2015 followed by the delicate wasp spider in 2016. The collection's signature concave reverse side is this year adorned by a majestic cobra spreading its hood in defense. Around 30 species of cobra are found from South Africa to South East Asia.
They possess a very potent neurotoxic venom that some species, so-called spitting cobras, are even able spray at the eyes of an attacker. Limited Mintage Of 999 Pieces Worldwide. Country: Cook Island ###127464;###127472. Weight: 1 Oz - 31.1g.

---