2024 Cook Islands Brilliant Love ROSES Coin 20g silver heart shaped proof CIT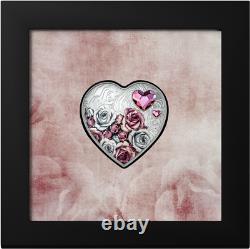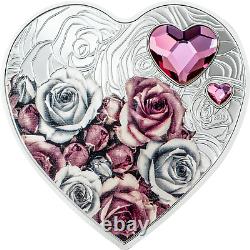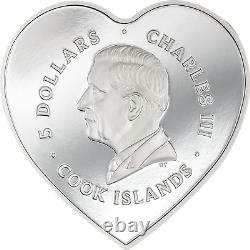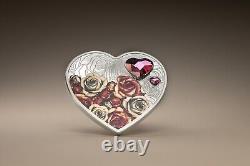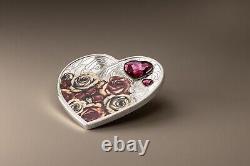 Up for sale is a 2024 Cook Islands Brilliant Love - Roses 20g silver heart shaped proof coin. This coin is 37x37 mm in size and contains 2 pink crystals.
These are new in box w/ COA direct from the mint. THANK YOU for viewing our item! Is a family owned brick and mortar coin, bullion, and jewelry store located in Narragansett, RI.
Your satisfaction is our top priority so please shop with confidence! Please note that we respectfully decline to respond to any serial number related questions. Unless specifically stated in the listing, you will receive a random number (if applicable).
We get tons of coins in and we don't have the time to cherry pick coins for grading or to pull the lower serial numbers. We want our customers to receive fresh, unsearched, and untouched coins exactly as the Mint sent them to us.
By not searching the coins, we avoid the possibility of damaging the coin and/or packaging, and increase the chance you will get a better serial number as well as a coin that could potentially receive a high grade. This may not apply to our own projects, pre-owned items, and to the mints that put the serial number on the outside of the box. We make no guarantee of any grade or condition suggested, it is strictly our opinion. PLEASE JUDGE ALL ITEMS FOR YOURSELF using the supplied photographs. Also note that photographing coins can be quite tricky.
We do not alter any photos and do our best to honestly photograph and describe all items we sell. Stock photos may be used for new items. All items are packaged under high definition digital video surveillance to protect against fraud.
Please check back soon for new arrivals and sales.

---